GEM-FLOW, 500 SERIES, Hydraulic Control Valves
GEM-FLOW, 500 SERIES, Hydraulic Control Valves
500 series valves are direct diaphragm closing automatic
hydraulic control valves which work with line pressure. They ensure easy and smooth flow with minimum pressure losses thanks to excellent design of the valve body and diaphragm. No wearable parts such as stem, bearing, and seat exist in the main valve body, and valve life is much longer than other competitor valves. The only movable part of the valve is the valve diaphragm.
500 series hydraulic control valves are designed so that they can be used in portable water force network, agricultural irrigation, filtration, and industrial applications by even unskilled personnel.
Function: 2 Way NC (Normally Closed)
Ports size: 1½", 2″, 2½", 3″ & 4″
Pressure range: 0.7 to 10 bar
Temperature range: Fluid: -10ºC to 60ºC (no freezing), Ambient: -10ºC to 60ºC
Body: Glass Reinforced Polyamide
Bonnet: Glass Reinforced Polyamide
Diaphragm: Natural Rubber
Spring Thrust Ring: Glass Reinforced Polyamide
Spring: SST302 (Stainless Steel 302)
Bolt: SST304 (Stainless Steel 304)
Nut: Brass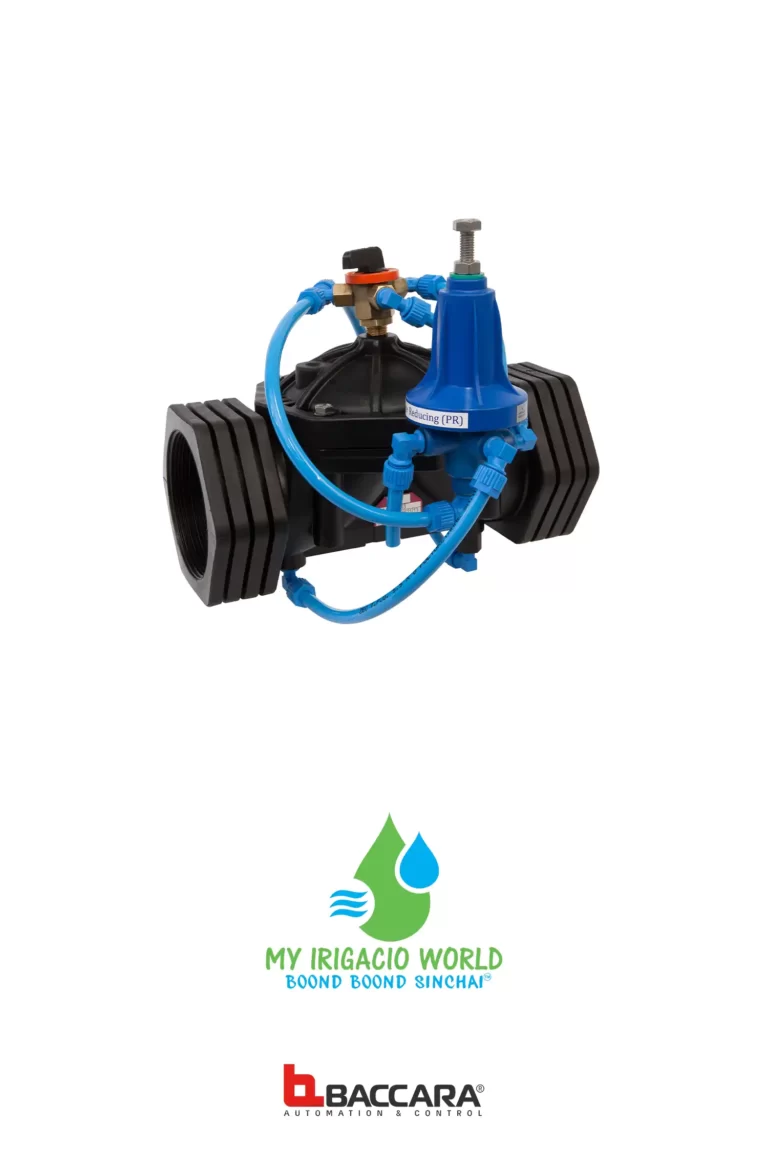 Interested to buy? Let us know!