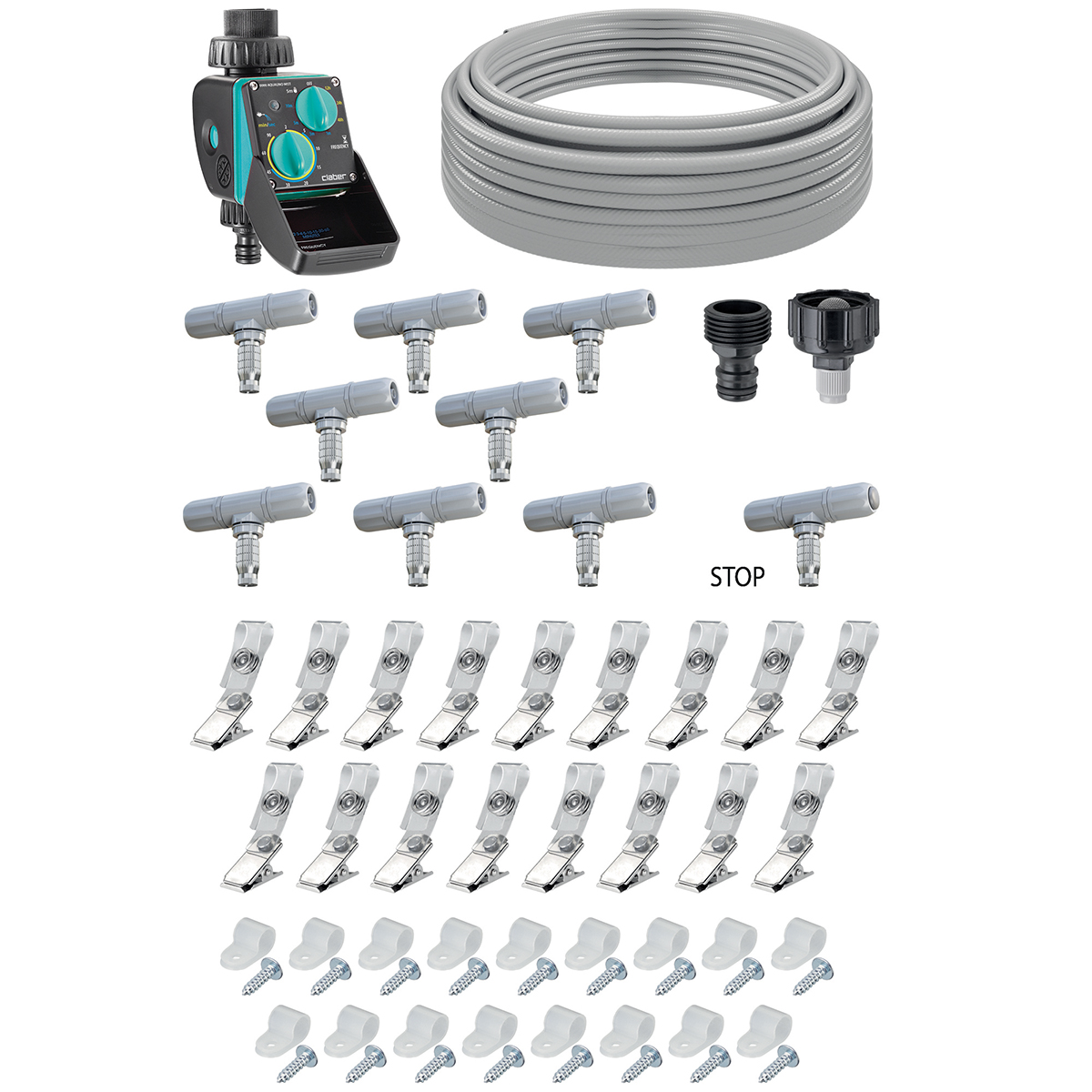 Happy Fresh Evolution Kit with aquano mist
Experience the ultimate cooling solution with our Happy Fresh Evolution 12M Kit. This complete kit, featuring the Aquauno Mist and a battery-operated timer, is designed to keep you cool during hot summer days. With easy installation and the ability to reduce temperatures by up to 6°C, it's the perfect addition to your outdoor space.
Happy Fresh is the practical kit designed by Claber to cool down hot summer days. Quick to assemble, the Happy Fresh Kit can easily be hooked onto parasols, gazebos and sunshades; you just need a tap to install the Aquauno Mist on and to set the frequency and run time of nebulisation sessions.
• COMPLETE KIT WITH BATTERY-OPERATED TIMER
• EASY INSTALLATION
• REDUCES THE TEMPERATURE BY UP TO 6°C
Interested to buy? Let us know!